You are here

Founder/President
Founder/President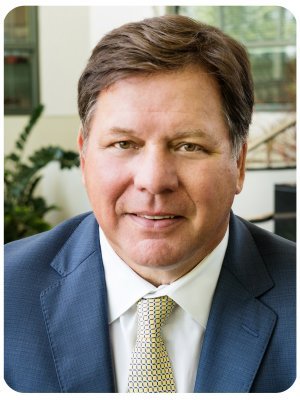 Phone:
(610) 560-0400 x111
About Tim

Tim is President and founder of Sterling Investment Advisors, Ltd., and has 34 years of experience in the financial services industry. Sterling Investment Advisors, Ltd., provides investment advising to corporations, high net worth individuals, endowments and qualified plans. Their client list includes many prominent corporations and entrepreneurs. Tim oversaw the Sterling acquisition of Preswick Investment Management, which closed on January 31, 2007.
Tim's responsibilities include investment analysis, Executive compensation plans, portfolio risk management and quantitative portfolio reporting. Tim has completed advanced training in technical analysis and is also a Chartered Financial Consultant. He has been published over 20 times for Worth Magazine, a leading financial publication.
Tim was a founding member of Robin Hood Ventures www.robinhoodventures.com , and has served as President of the Board of Directors of RHV. In 2005, Tim was elected to the Board of Directors of Alliance Bank, NASDAQ symbol ALLB. He was re-elected in 2014 and has served on the Compensation Committee and serves on the Forward Planning committee presently. Tim was involved in the evaluation and execution of a "Second Step" public stock offering for ALLB that closed in January, 2007 and a full public conversion that closed in 2011. With ALLB, he participated in the closing bell ceremony of the Nasdaq in February 2013. In March 2015, ALLB agreed to be Acquired by WSFS, and his board responsibility with ALLB has ended.
Tim was elected to the Board of Directors of Wizehive Inc. www.wizehive.com in 2011. An active investor, Tim has made early stage investments in fifteen private companies. Tim has been an active member of the National Association of Corporate Directors. Tim has been a participant in the Strategic Coach program. The Strategic Coach program is a forward thinking organization, designed to help business owners evolve their business to meet the ever growing needs of their clients. A strategy session is held in Chicago every 90 days.
Tim and his wife Kathy, have four children and live in Berwyn, PA. His first child graduated Yale University and works for Chanel. The second graduated The College of Charleston and works for the Greytar real estate company in Charleston. His third just graduated from Georgetown University and is starting a career in investment banking in NYC. Thankfully, his fourth child is only a freshman in high school. He is a member of Waynesborough Country Club. Tim coaches youth lacrosse and serves on his church's pastoral council. He is also a golf course rater for Golfweek Magazine.